IMMIGRATION ARRESTS SUSPECTED NIGERIAN SERIAL MONEY LAUNDERER WITH CONCEALED 290,000USD AND OTHER FOREIGN CURRENCIES
Immigration staff at Entebbe International Airport yesterday intercepted a Nigerian National, Ezeh Gibson Chukwuebuka on suspicion of money laundering after he attempted to enter the country with concealed different amounts of foreign currencies.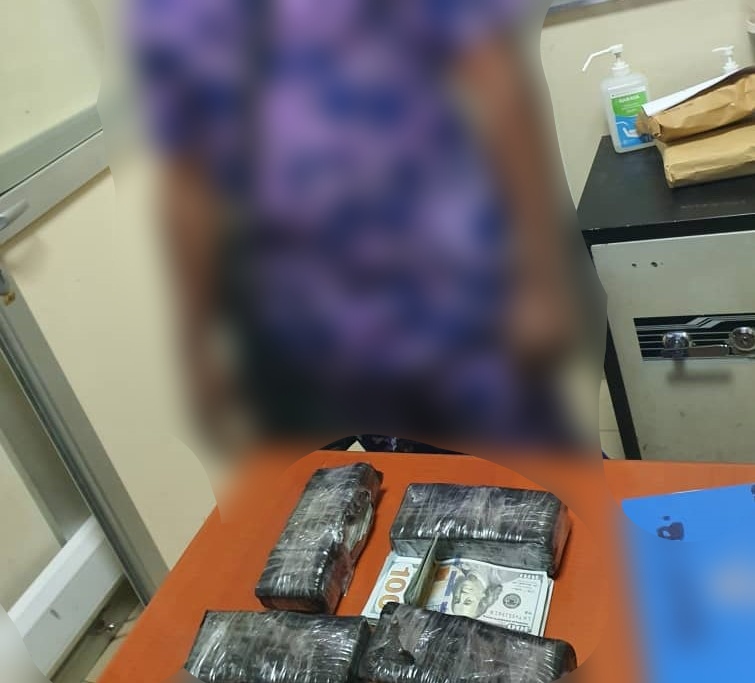 The gentleman arrived on 15/11/2021 aboard Ethiopian Airlines flight number ET338 from Lagos transiting through Addis Ababa. He appeared suspicious before the Immigration Officer and was subsequently referred to the supervisor on duty for further interview as is the norm with suspicious acting travelers.  Upon further interview with our officers, he was found with 289,980 USD, 100 Euros, 22,000 Naira, 30 Hong Kong Dollars, and 5 Ethiopian Birr, stashed around his waist and held together by duct tape. He intentionally did not want to declare this money at customs as per the Customs and Money Laundering Act.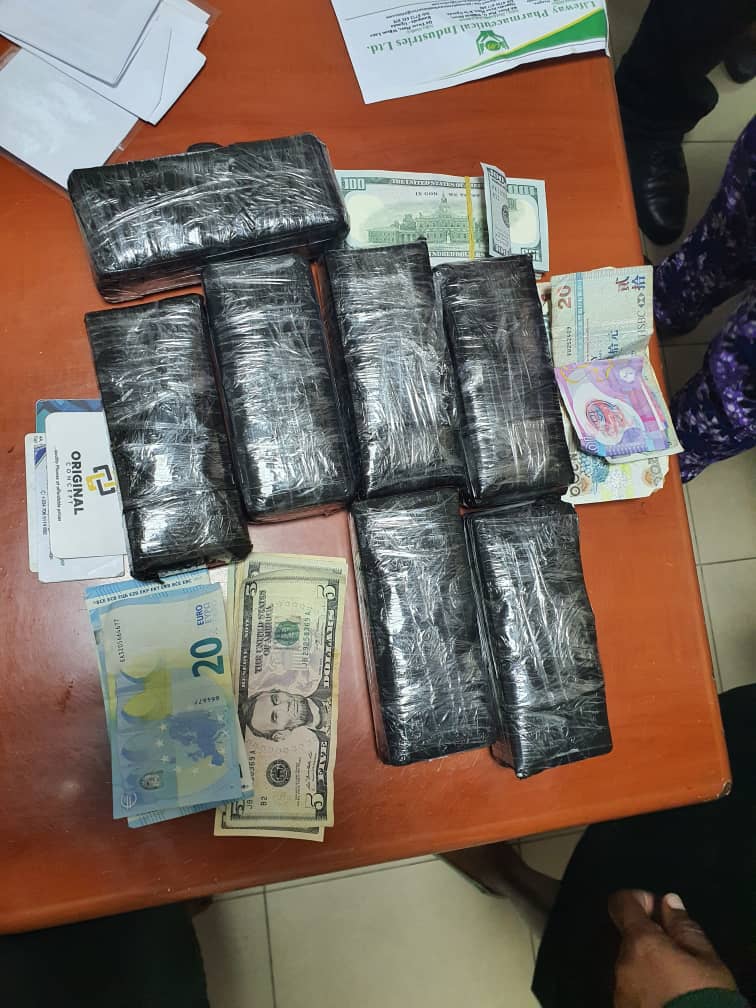 The passenger is currently detained at the Immigration Inadmissible holding center at the airport as investigations with sister agencies continue into his true purpose of travel to Uganda especially in these unprecedented times of terrorist acts in the country.
Immigration urges the general public to heed the security directives and remain vigilant as we all play our roles to keep our country safe